Letter to Parents - 2019/2020 Season
---
---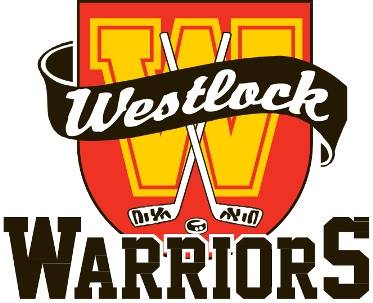 September 8, 2019
Dear Westlock Minor Hockey Players and Parents,
Over the last few weeks I have sensed the excitement for the 2019-2020 hockey season. Hockey Camps, the Junior A Hockey game, and lots of shinny have us off to a great start. Conditioning and Evaluations are right around the corner and we want to get everyone up to speed on the process and timeline.
Conditioning and Evaluations can be both an exciting and stressful time. Players may be entering a new level or becoming part of a new group of players. Remember that having fun with your teammates, putting your best effort forward, and having confidence in your abilities are what is important. Wherever this season takes you, we pledge to further develop you as a hockey player, but more importantly as a person.
Our conditioning week starts on September 16th and runs until September 21st. We are fortunate this year to have our Senior Warriors help run the conditioning week. Each Division will receive four ice times to prepare for evaluations. It is important for players to attend these conditioning sessions as we will be running though some of the drills that the evaluators will be using. All Bantam players will be required to attend a hitting clinic before they can be evaluated. Please check the ice schedule for exact conditioning times. Sunday September 22nd will be a rest day for all players, so they are ready to go for evaluations.
Our evaluations will be held on September 23-25th. They will be conducted by a third-party evaluation company. This company is used by many other associations across Alberta and comes with an unbiased fair evaluation process that will place each player where they will have the greatest opportunity for development.
On the 23rd the evaluators will conduct time trails, and on the 24th and 25th we will have evaluation games. Please check the ice schedule on the WMHA website for updated times.
This year we will be evaluating three divisions: Atom, Peewee, and Bantam. Our Novice group will fall under the new "Intro to Hockey Model." Under this model we are encouraged to group players by age so we will not need to conduct evaluations. Currently our Midget group will only have one team, so pending player movement we are not planning to have evaluations at this date in time.
Team placements will take place on Sept 26th, with results being posted on our website on the 27th by 5:00 pm.
I look forward to seeing you all at the rink over the next few weeks. If you have any questions please feel free to email me at westlockmhavp@gmail.com if you have any questions.
Sincerely,
Nelson Jespersen
Westlock Minor Hockey Vice-President